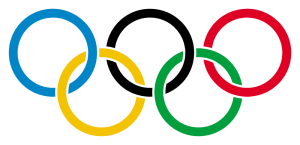 This isn't completely odds related, but kind of cool.
Apparently the International Olympics Committee is dead-set on making the London Olympics a social event. For the first time ever, the games will be integrated with social networks, allowing fans rare access to the Olympic Village from home, as well as exclusive interviews with Olympic legends.
It's the kind of stuff everyone is trending towards but hasn't really ever been part of the games. Fans sort of expect in-depth access to major American sports leagues like the NFL, NBA and MLB. The IOC will do it by launching the Olympics' Athletes Hub (hub.olympic.org) that will integrate all the Facebook and Twitter accounts athletes use together.
Fans who use the hub on a regular basis will get exclusive videos and prizes.
"We wanted to do something meaningful for both our athletes and fans," said Alex Huot, head of social media for the IOC.
It's good for American fans because we're so used to having in-depth access. Men's basketball will definitely be an attraction because of all the roster moves. Center Dwight Howard is already out of the games after back surgery and a few other players are questionable. Bovada's Olympic Specials have continuously favored the USA Men's Basketball team to win gold, although the odds aren't currently up. Those odds could fluctuate every day with roster changes, and getting updates on message boards and Twitter could be useful.
For what it's worth, the United States is favored to win the most golds at the London Olympics, with an over/under of 38 1/2 on Bovada.
USA legends like Mark Spitz will hold live chat sessions on the hub, along with others.
"We think that regular chat sessions with athletes inside the village in London will be something that our fans want to engage in," Huot said. "Fans will also get a rare, live, behind-the-scenes look at the Games through the eyes of the athletes."
Social media wasn't a part of the 2008 Beijing Games, but members of Facebook and Twitter have boomed since then. There were 100 million users on Facebook four years ago compared to 845 million now. Twitter users have grown from six million to 140 million.
"Social media is a catalyst for a much more personal, engaging and fun way to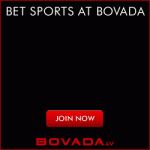 experience an event like the Olympic Games," Huot said. "Thanks to social media, London 2012 will ignite the largest online conversation the world has possibly ever seen and heard."
Betting on the Olympics has a lot to do with momentum and quick changes in the wind. Such a fast relay of information could lead to quicker betting trends and lines produced. Keep an eye out.