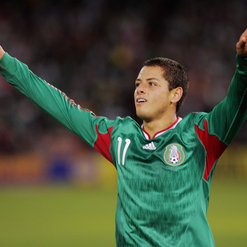 No. 1-ranked men's tennis star and gold medal favorite Novak Djokovic told reporters in January that he considered an Olympic medal as prestigious an honor as any other, and that winning gold is an important accomplishment. That's a rare stance today when the Olympics are more-and-more being treated like the NFL Pro Bowl. Just another pointless competition that only serves to injure players who make a lot more money in professional leagues.
Mexico's Javier Hernandez is my latest example. The BBC, along with a slew of other outlets, announced that Hernandez would not be released by Manchester United to play for his country in the London Games this summer. Club boss Sir Alex Ferguson told his team's website it was a mutual agreement with the Mexican Football Association, but that was rebuffed by Mexican director Hector Gonzalez Inarritu.
"Alex Ferguson denied Hernandez's participation," he said.
Mexico wasn't going to win the 2012 London Olympics soccer tournament this August, but it could have salvaged a medal out of it. It will start out of Group B with an opener against South Korea and following games against Gabon and Switzerland.
Mexico is a longshot to win the trophy, according to Bovada's 2012 London Olympics Betting Odds, but will find it even harder without Hernandez.
Ferguson's justification is that every time Hernandez left to play for his country, he came back in rougher form.
"His form last season [2010-11] was fantastic," he told the BBC. "He's found the second year more difficult, but a lot of that is down to not having a summer break for three years and playing every summer for his country.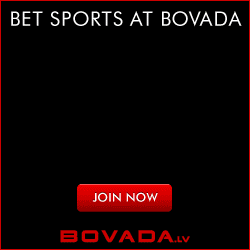 "Next year he will be fine as we have agreed that he is going to get the requisite rest to perform in the Premier League."
There is far more at stake to play well in the Premier League than the Games. I get that. But the Olympics are becoming the Pro Bowl. And I don't get that. With so much invested in these players and teams, it seems like we're headed for a shift in the culture where any tournament that doesn't directly benefit professional leagues and teams themselves will be ignored – simply seen as another injury risk.