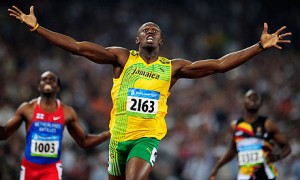 In his quest for Olympic Gold, Usain Bolt's girlfriend came in second place.
And it wasn't even close.
According to Yahoo! Sports Fourth Place Medal blog, Bolt told his girlfriend of six months, a Slovakian fashion designer to take a hike as he attempts to focus on his training for the London Olympics.
"News reports suggest Bolt's breakup with Lubica Slovak, 28, was because of his desire to repeat his double-gold/world-record Olympic performance in London," the blog said. "The Jamaican swept the sprint events in 2008 and set the world marks in each race."
A source close to Bolt said, "He will have plenty of time for relationships. At the moment he's concentrating on his running career and doesn't want anything to distract from that."
Bettors, take notice. Bolt has been the favorite in Bet365's Men's 100m Betting Lines for a while now, but hasn't been dominant this spring.
Raggae signer Tami Chynn, a mutual friend, hooked them up last year after Slovak took a vacation to Jamaica. He took heat from the media from it, presumed to be spurning local women for a white outsider. The blogosphere also blew up about his terrible taste in women.
So this solves that problem, and it also allows Bolt to get back on track after a dicey spring. He has long said he would like to win an unprecedented four gold medals this summer, but hasn't blown away the competition in his events leading up to it.
He was disqualified from the World Championships final in Daegu, allowing Yohan Blake to win and become the youngest runner to ever break the 10-second barrier. Blake is seen as the major treat to Bolt.
"A legend for me is not someone who wins four Olympic medals," Blake told ESPN. "A legend in my eyes is someone who can win a medal and then repeat it. I have now won the World Championship. I'm aiming to win it again. Win the Olympics, and then win it again. That is a legend."
Blake is aiming hard to win the 100m, and putting all the other events on the back burner.
"At the moment I'm really focusing on my 100m – you can't make any mistakes, as you can in the 200, where you can catch up on the bend," he said. "I'm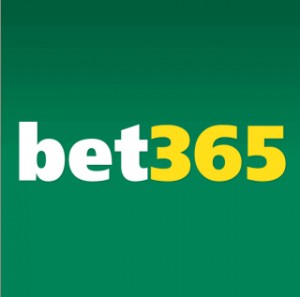 working hard on technical aspects, on my start and on the first 30 metres. All of that is going to come in to play for the Olympics.
"Running with the quickest 100 metre sprinter in the world takes me to another level, though. I train hard by myself – that is why Usain calls me 'the beast' – and I'm doing twice as much work as anyone else. When everyone else is sleeping I am still working."
Blake has 7/2 odds to win the 100m.