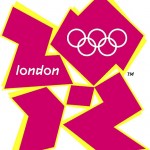 There are just under two months until the 2012 London Olympics begin, and Olympic Betting Lines usually fluxuate in the month's leading up depending on what groups are drawn and which teams will play each other early on. But that has all taken a backseat for now. Al the talk for Team USA is centered around its basketball roster, and who will even be in uniform when the Games begin.
Projected starters Derrick Rose, Dwight Howard and Andrew Bynum are all out of the tournament with injuries, while several other role players are sitting out too. Only reigning Defensive Player of the Year Tyson Chandler is a guarantee to play down low. Team USA will clearly be able to score on anyone, and is the favorite to win gold in Bet365's Olympic Futures Odds, but without a solid lineup of big men, will they be able to stop anyone?
Joakim Noah, Serge Ibaka, Anderson Varejao, Tiago Splitter, Nene and the Gasol brothers are just a few names they will be up against in the post, making it critical for Team USA to match up.
Rookie Anthony Davis is a possibility to fill some of the void, but has never played a game of this magnitude. He played in a huge crowd during the Final Four with a championship on the line, but never had to match up against guys like Ibaka, Splitter and Nene.
Andre Iguodala and James Harden have been floated as potential replacements, too.
The International Olympic Committee has set a July 7 date for the U.S. to get it's affairs in order.