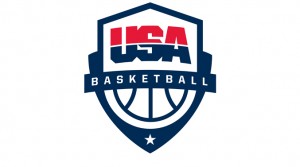 The USA Men's Basketball team has had its share of disappointments already, losing Derrick Rose and Dwight Howard to injuries during the NBA season.  Bovada's Olympic Futures has been favoring the men's team to win gold for a while, although lines aren't currently listed. In fact, Bovada picks the U.S. to win more golds than any other country this August, and the basketball team will certainly help in determining that.
So it probably didn't help to find out their opponent in the first round is Argentina, one of their true rivals for gold. The U.S. won't have much time to get up to speed.
"It's been that kind of a year," USA Basketball chairman Jerry Colangelo said.
Team USA is in a really difficult group overall in Rio de Janiero after Monday's draw. Along with Argentina, they must face France and Tunisia in Group A, plus another pair of teams who will qualify at the last minute. Greece, the last team to beat the U.S., could be one of those teams to qualify.
"It appears that our group, Group A, is going to be extremely competitive," U.S. coach Mike Krzyzewski said in a statement, via ESPN. "It's a tough draw with a former Olympic champion in Argentina; France is another powerful team, a veteran team that is extremely talented; Tunisia continues to improve, and then our group will add the top two teams from the FIBA World Qualifying Tournament. In the Olympics you only have 12 countries qualify so you're going to have tough draws, and that's why winning a gold medal is such a great accomplishment."
Argentina beat Team USA for the gold in 2004, and won bronze in '08. It will also get a huge boost with Manu Ginobli and Luis Scola in the lineup.
"The one thing you know is you've got to beat them all. To win it, you've got to beat everybody," Colangelo said.
That's one positive about it. By facing Argentina early, and winning, the U.S. can get one of its major obstacles out of the way. Spain is the other threat and was placed in Group B with England, Australia, China and Brazil. The host country actually has decent odds to advance out of the group with Yao Ming no longer on China's roster and Andrew Bogut unable to play for Australia.
But it's the U.S. that has had the toughest luck, losing Howard to back surgery a few weeks ago, and Rose to a torn ACL during Saturday's playoff game.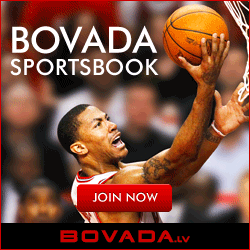 With LaMarcus Aldridge and Chauncey Billups already off the roster, Colangelo will need all the time he can get to fill the roster.
"On the injury side, no news is good news, and that's not the way it's been," Colangelo said. "You take two out of your potential 12 and they go down and they're out, that's a blow no matter what. The important thing now is to focus on who would be, what would the makeup be of a roster."