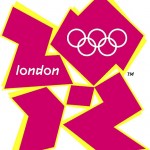 Team USA Basketball is and will be favored to win everything in this summer's Olympic Games, but as a bettor, it's hard to really guage their odds without knowing the schedule.
We're still waiting on the men's, but the women's team will apparently be playing in the tournament opener on July 28 against an unknown opponent. It would clearly be better to have a name in that blank, but it's good to know we will get a feel for them before all the other teams.
The women will play five preliminary games in their bracket before advancing (presumably) to the final rounds.
"Their second matchup will come against Angola at 5:15 p.m. on July 30," an article by ESPN news services said. "Their opponents for the next two games — Aug. 1 and Aug. 3, each at 5:15 p.m. — won't be finalized until the FIBA Olympic Qualifying Tournament concludes July 1, in Ankara, Turkey.
"The U.S. will conclude preliminary-round play against China at 11:45 a.m. on Aug. 5."
That's a lot of meat to sift through, but the Americans will likely be favored in all of those games, and the top two teams advance to the final rounds. The women are a montrous 1/14 favorite to win gold, according to Bet365's Women's Olympic Basketball Odds. Australia is the next closest at 13/2.
If you're hoping to get an early look at the women's or men's team, both squads will play their final game on U.S. soil in Washington on July 16 against Brazil.
The United States has -110 odds to win more than 38 1/2 medals overall, according to Bovada's 2012 Summer Olympics Betting Lines.