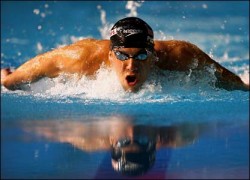 Michael Phelps says he's diving into the Olympics for the final time this summer, but that doesn't mean he'll be leaving without a splash.
Phelps, who broke Mark Spitz's record with eight golds at the 2008 Beijing Games, has his eye on one more record in London before he retires: breaking the record for most career medals.
"Records are always made to be broken," he said, according to the Chicago Sun-Times. "I think it's kind of cool there's a possibility to rewrite history or be up there with some of the greats in Olympic history."
Phelps has made it known for a while that he doesn't want to swim past 30, and he will be 31 when the 2016 Games hit Rio. So this will likely be his last shot to do it.
The current record is 18, held by Soviet Union gymnast Soviet gymnast Larysa Latynina, who competed from 1956 to 1964. Phelps has 16, and is a near shoe-in to at least tie that record in a few months.
But his lead up to these games will be vastly different than his last, where all the attention was building towards his run at Spitz. This time around, reporters are interested in his competition with fellow American swimmer Ryan Lochte, who beat him twice at the world championships last year.
"Clearly, whenever you have two athletes of that caliber, it creates interest," trainer Bob Bowman said. "Honestly, I don't know the rivalry does anything for Michael because his main competition is himself. I think he's spurred on by having people to race, I think he likes that. But I think his primary measure of success is, did he hit the time he wanted to hit."
Phelps finished second in the 200-meter butterfly at the Charlotte Grand Prix this past week, and also took second in the 200 freestyle in Charlotte. Not the kind of dominance that lifted him to golds in the 100 fly, 200 fly, 200 free, 200 IM and 400 IM, as well as three relays in Beijing. Phelps said he has a new determination within himself, and won't be striving to recapture his former glory.
"I have goals that I want to accomplish. I know it won't be eight (gold) medals again," he said, according to the Times. "If you want to compare me to that, that's your decision, not mine. I'm going out to accomplish the things I have in my mind and my heart."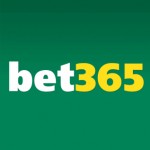 Phelps hasn't announced which events he will swim in just yet, avoiding helping his opponent's training plans, but will be favored in Bet365's 2012 London Olympics Betting Odds.
2012 Olympics Medal Odds have the United States as the favorite to win the most golds.