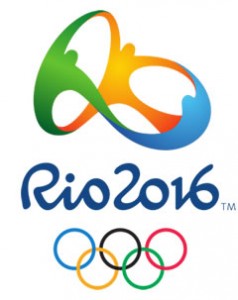 After missing out on huge paydays during the 2012 Summer Olympics, the sportsbooks in Las Vegas will officially return to offering betting lines on the 2016 games.
Some of the best USA online sportsbooks reported huge profits on Olympic voting once betting on the event was outlawed in Vegas back in 2001, and Vegas must have really felt the loss in order to fight to overturn legislation in before the summer of 2016.
The Vegas books surmise that two out of every three Americans followed the summer games last year, and it is their hope to pick up some of the action via their sports books.
This move could mean a lot for legal sports betting moving forward, as it's the most blatant recent case of legislation being reversed after seeing the opportunity for a huge financial gain.  If this trend continues and Adam Silver keeps talking to Congress the way he is, we could see more legislation passed to loosen the grip on sports betting within the United States.
For now, it's time to relish in a small victory.  There was even discussion on limiting the legality of betting on events like gymnastics where the final scores are left up to subjective judges, but it was finally ruled that every event in the summer games would be eligible for wagering within Las Vegas.
As the events draw nearer, lines on the U.S. Men's Basketball team have already open and have them as (-320) favorites to win the gold medal against the field.  The U.S. is also favored to win more gold medals than any other country, a full 6.5 more gold medals than China who is perceived as the closest competition.
The hope for Vegas with these betting lines is to draw interest from not only prospective sports bettors in the United States, but from all around the world.  Vegas has reportedly eyed a huge U.K. market already, where betting on the Olympics is already legal.  Vegas hope to draw a more international crowd with friendlier odds, and their reputation as a vacation destination.  Will a ticket to Vegas in 2016 be as hot as a ticket to Rio to watch the games in person?  There is certainly an interesting situation unfolding.